Murphy Bed Chests & Desks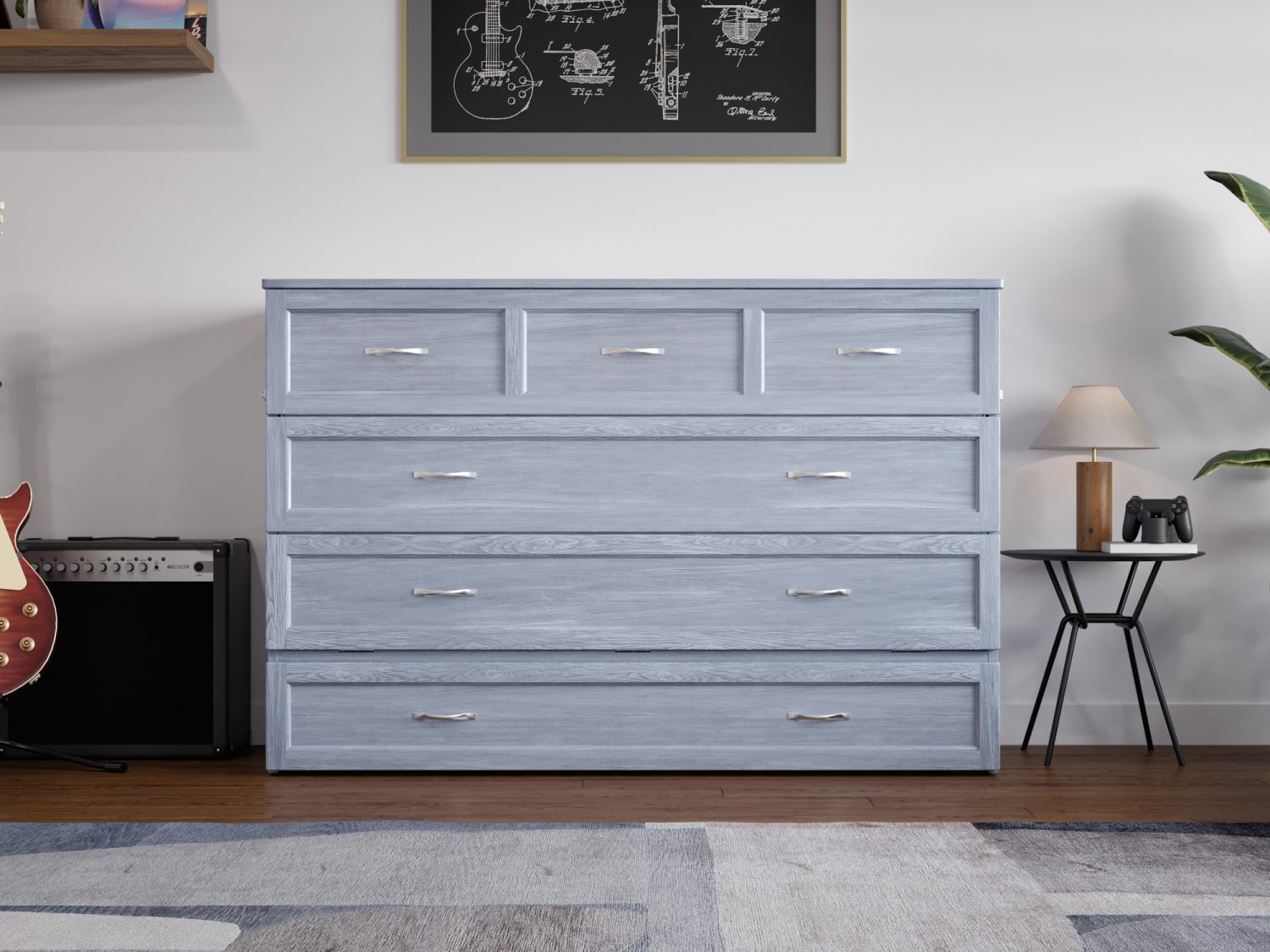 Crafted with precision and attention to detail, AFI Furnishings' Murphy bed effortlessly folds into a sleek cabinet when not in use, giving you the freedom to reclaim valuable floor space. The cabinet itself is thoughtfully designed, featuring clean lines and a contemporary aesthetic that complements any modern interior.
Introducing the epitome of space-saving brilliance – Murphy bed desks, where functionality meets versatility in a seamless dance of design. Imagine a stylish desk seamlessly integrated with a comfortable bed, and you've entered the realm of furniture innovation that redefines the possibilities of your living space.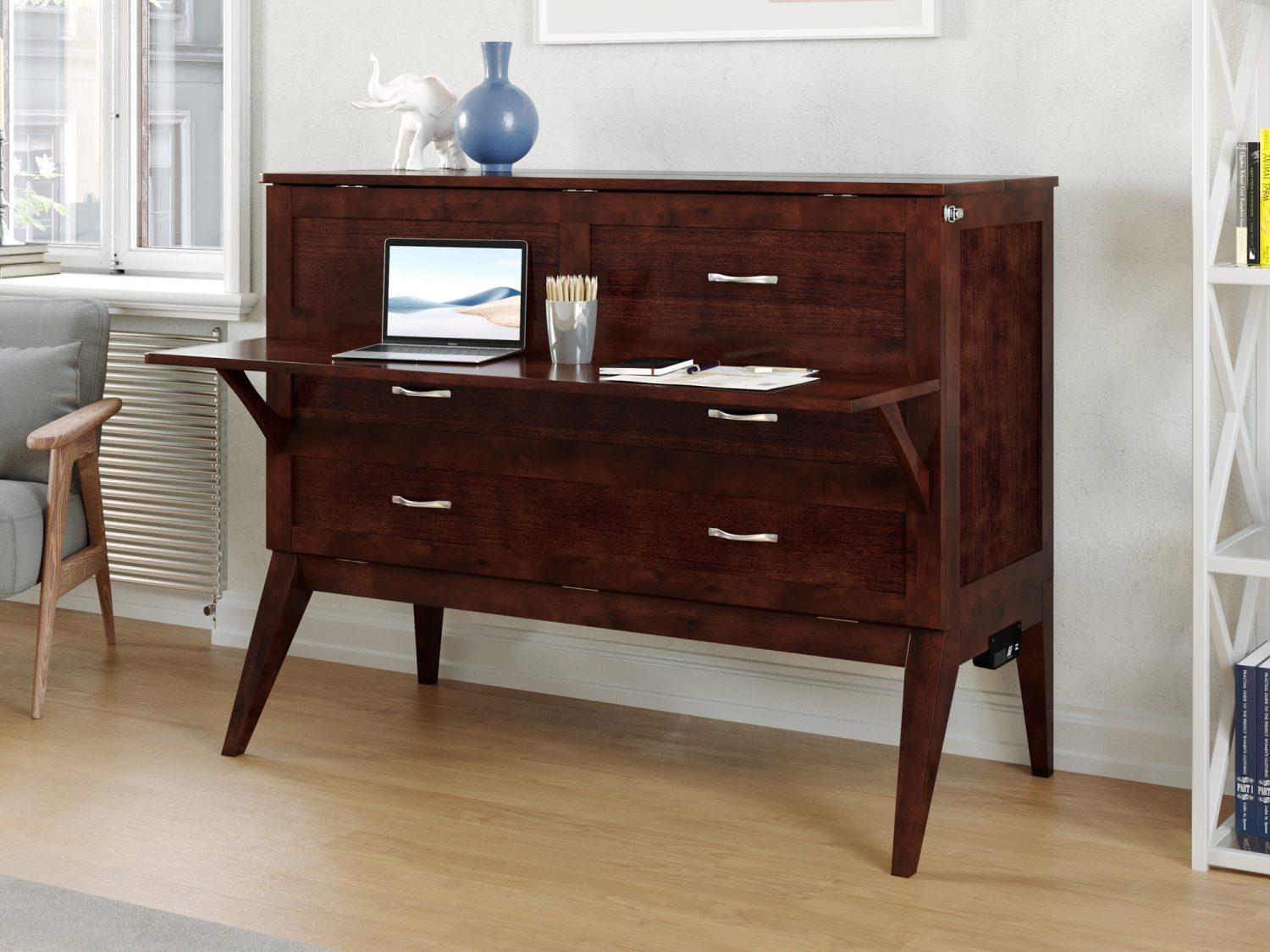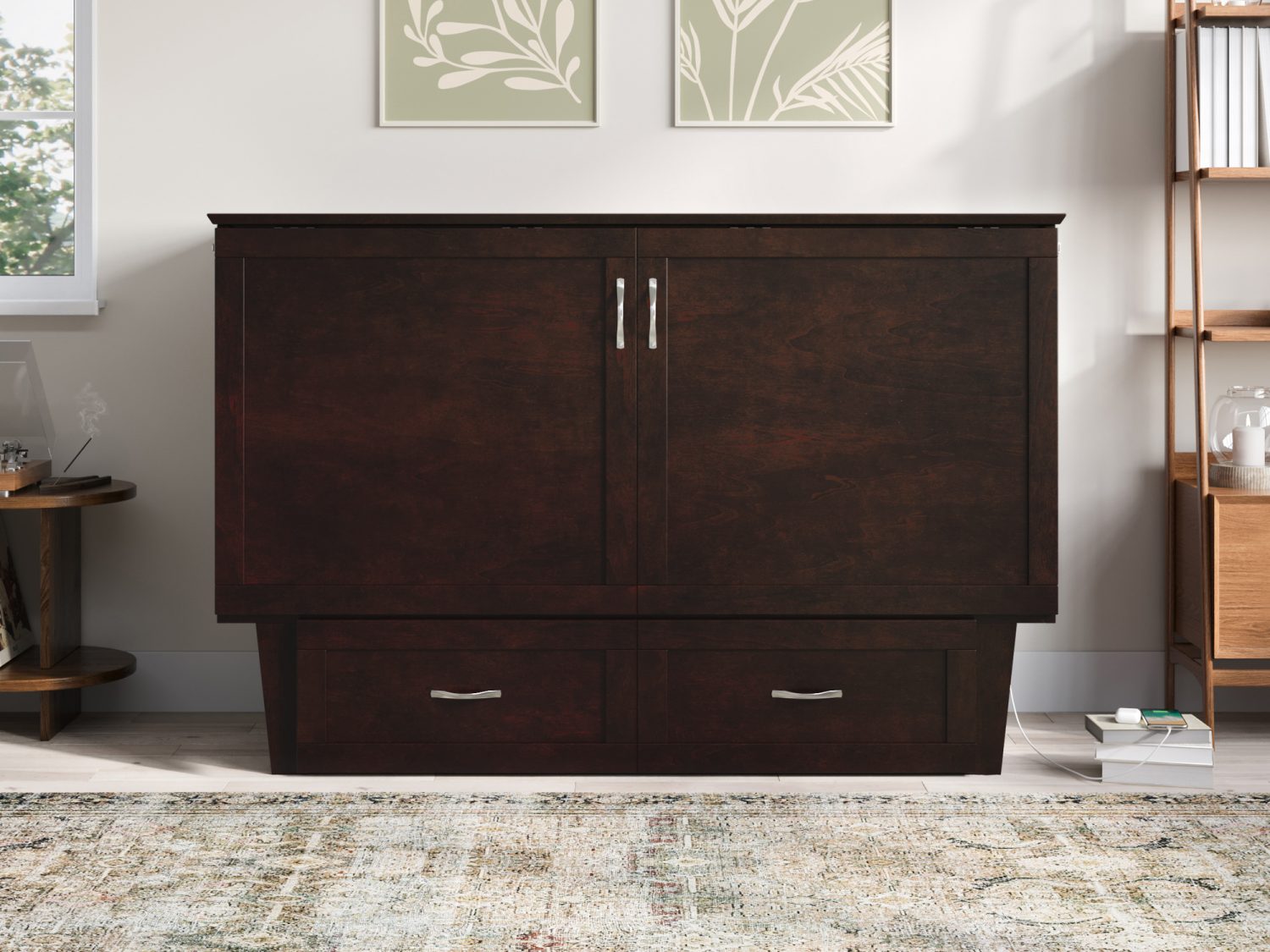 The largest bed AFI Furnishings offers in the Murphy Bed line, Queen Murphy Bed Chests allow two adults to sleep comfortably.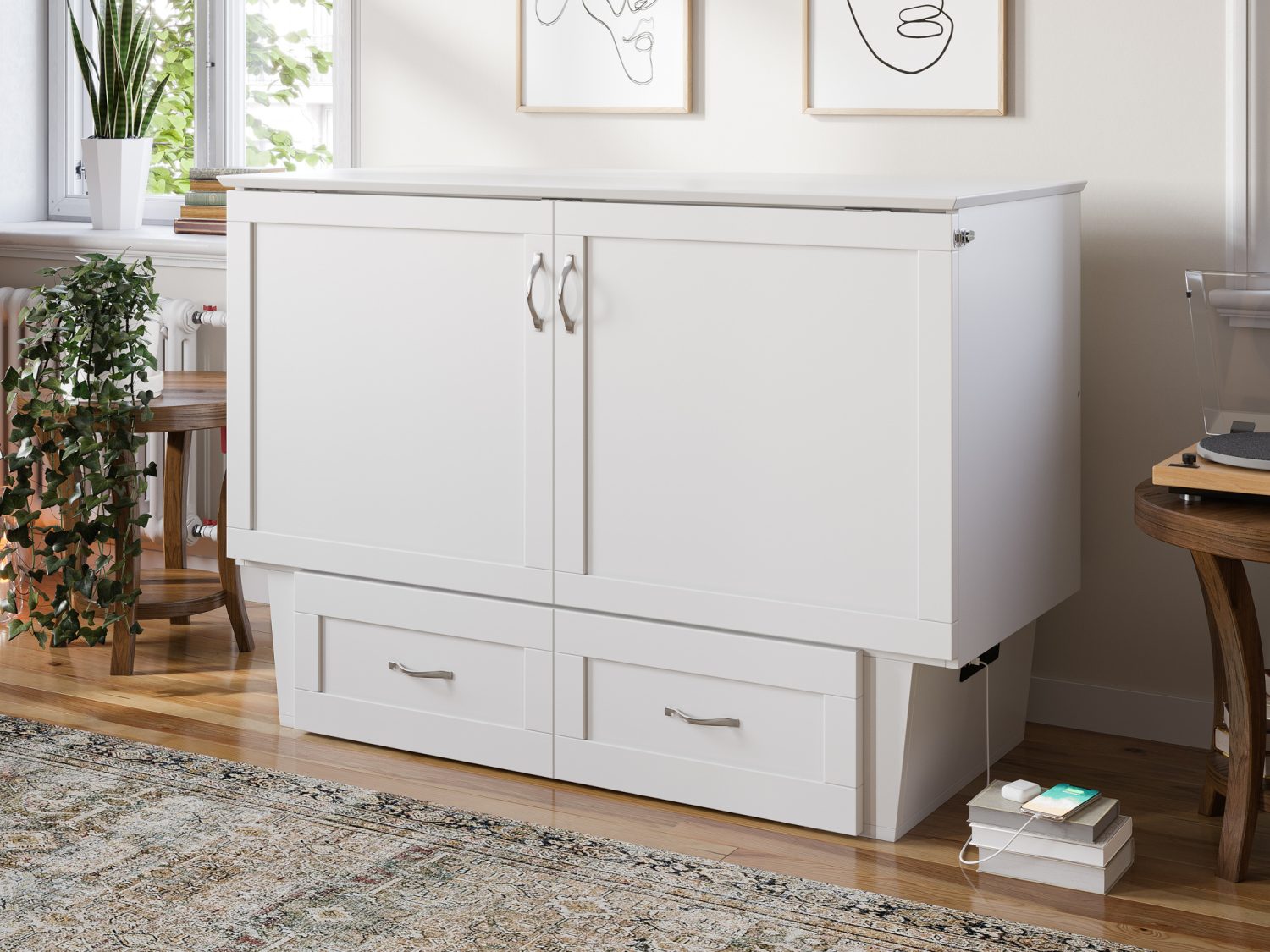 A chic chest that, with a touch of ingenuity, unveils a comfortable, full-sized bed, seamlessly blending utility and aesthetic appeal.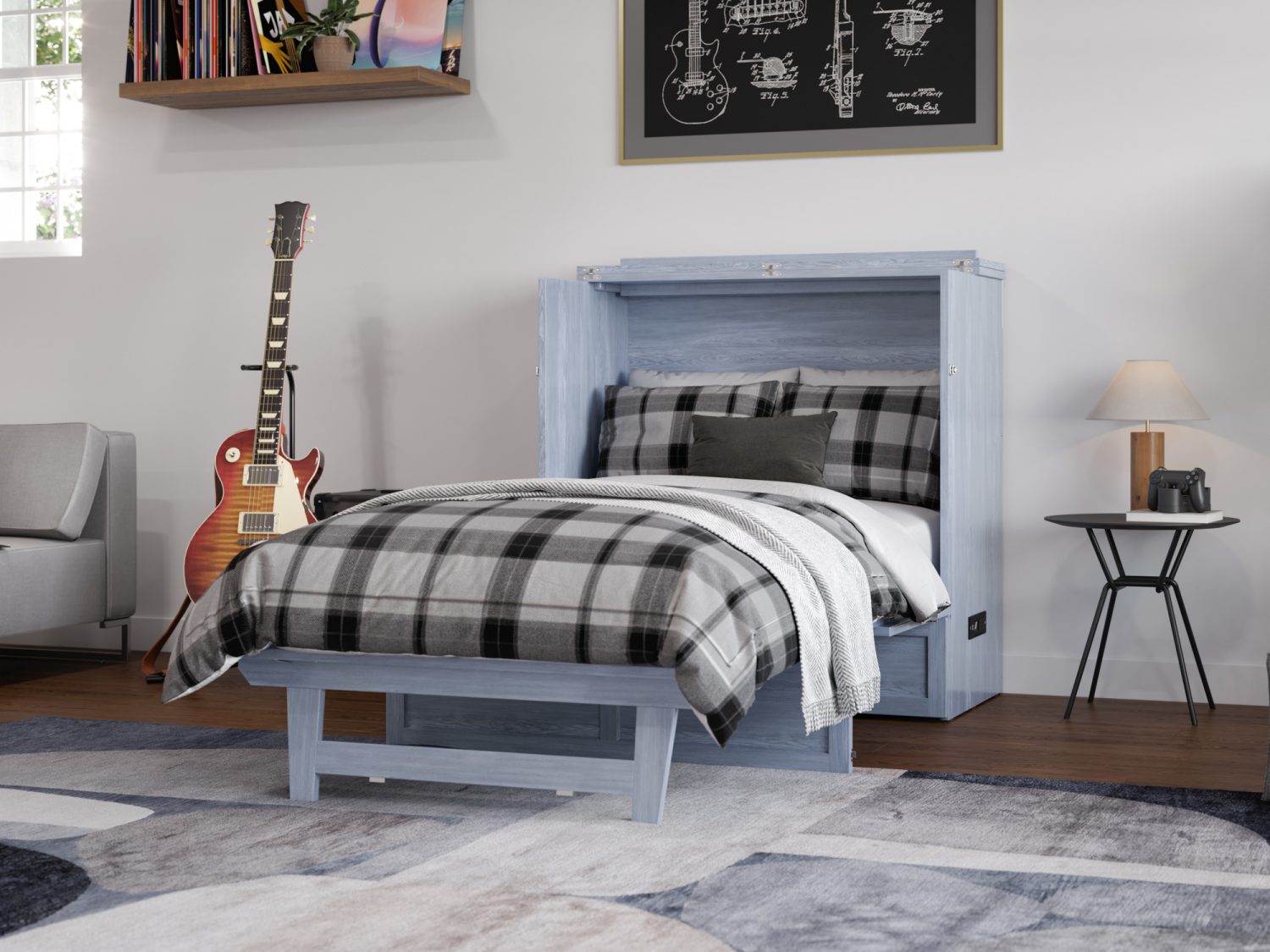 Twin & Twin XL Murphy Bed Chests
Perfect for guest rooms, kids' rooms, or any area where space is at a premium, these chests offer a dual-purpose solution that seamlessly integrates into your lifestyle.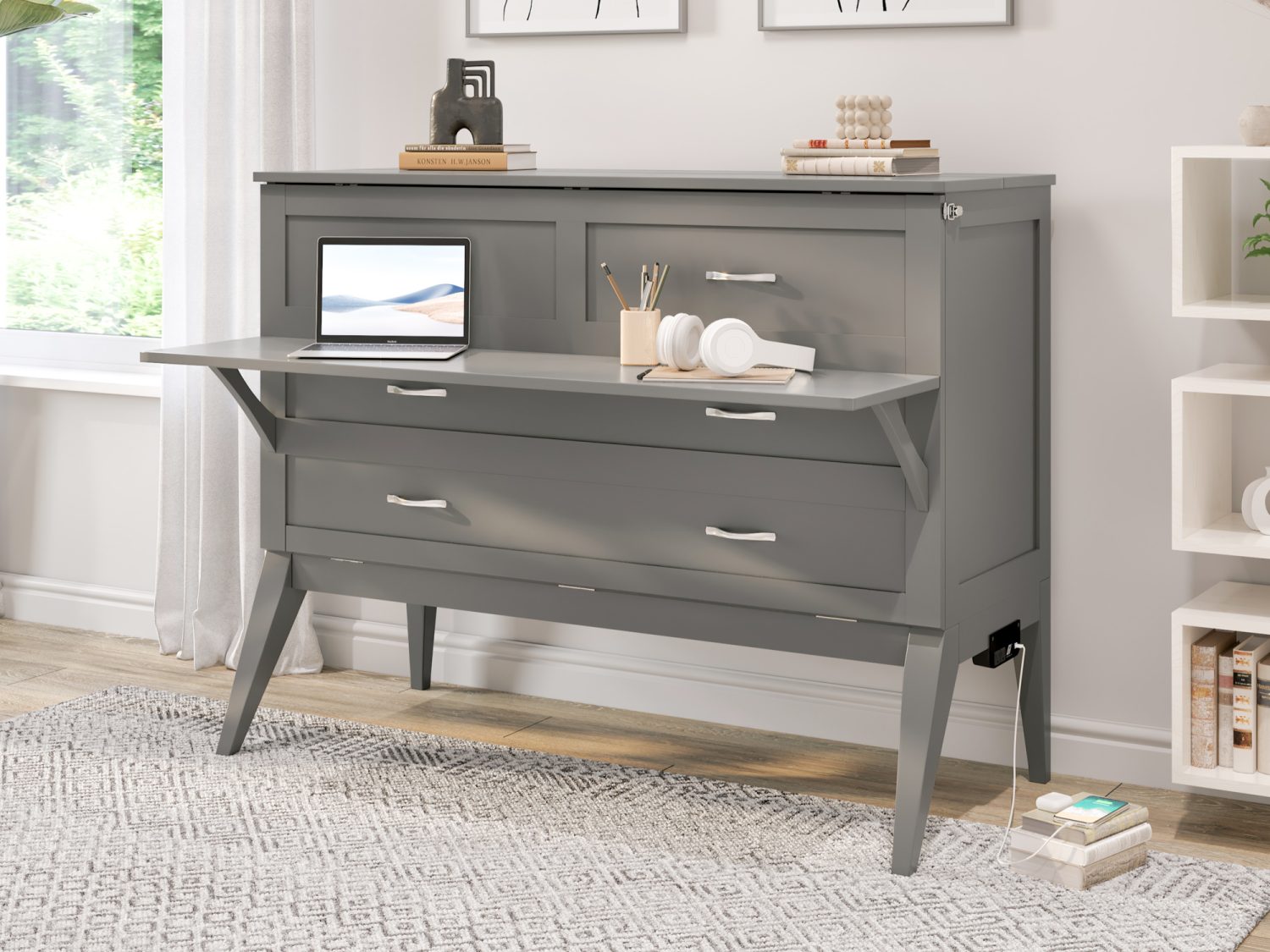 Picture the convenience of having a home office or study that magically transforms into a guest room without the need for extra space.